CTI – Cybersecurity of Intelligent Transportation
Project description
Federate a common approach to best practices and innovative IT solutions for cyber security in the automotive, railway and aerospace industries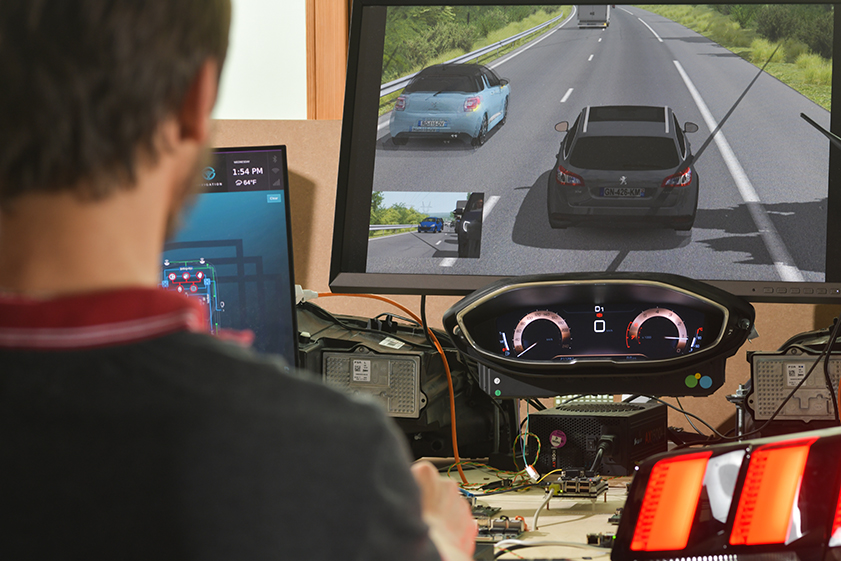 In collaboration with the National Agency for the Security of Information Systems (ANSSI) and the Central Observatory of Intelligent Transport Systems (OCSTI) of the National Gendarmerie.
Certified by the Industrial Safety Industry Committee (CoFIS).
"Smart" transport systems, that is to say, more and more autonomous and connected transport systems, now offer new services and promises better safety for the user. Paradoxically, because of this hyperconnection, it also embeds new digital threats, such as intrusion into systems, data theft, cybercrime, which can also impact the operational safety.
This new situation creates new challenges and new tasks for cybersecurity.
Launched in 2016 for a four-year period, the CTI project tackles this new paradigm by trying to share good practices from several areas of transport: automotive, railway and aeronautics. In addition, the project aims to enrich them with those coming from the traditional IT systems but also by the results of its own research projects carried out in partnership with the academic world.
In order to demonstrate the effectiveness of its cyber defense, the project has put in place the demonstrators where a simulator-driven embedded electronics is put to the test by cyber-attacks.
The defense system strategy proposed by the project can be synthesized by recommendations that encompass several stages of the transportation system lifecycle:
Design of Connectivity Topologies to Ensure System Resiliency
Setting access control to limit privileges based on the legitimate roles defined by the security policy
System monitoring to detect any attempt to violate the security policy
Continuous risk analysis to adapt the defense strategy to the evolving cyber threat landscape
Expected results
Federate and pool technologies and skills around a research and experimentation platform in cybersecurity, dedicated to intelligent transport systems.
Implemented skills
| | |
| --- | --- |
| | Data science and AI |
| | Digital security and blockchain |
Targeted markets
Railway transport
Aeronautics
Automobile Transport
- Chercher un projet
- Search a project