EPI – AI-based Decision Making Systems' Performance Evaluation
Project description
Evaluate and optimize the performance of AI-based decision systems in automotive and marine transportation systems.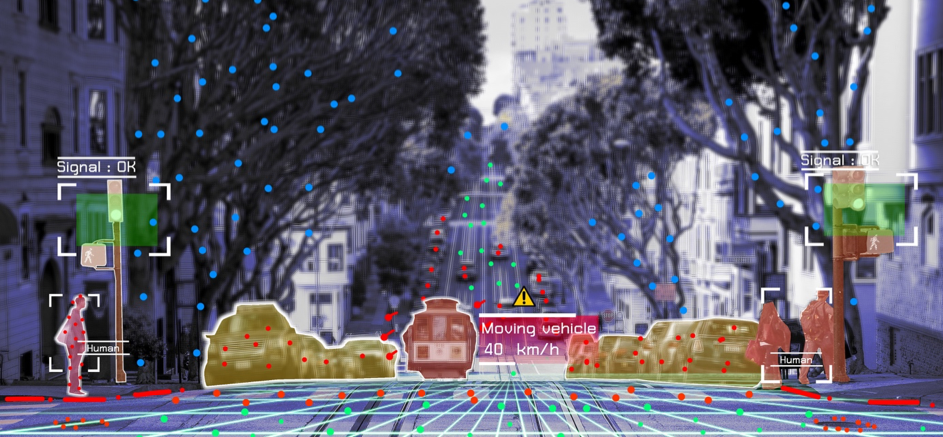 Are decisions made in an autonomous vehicle (such as the change of direction, slowing down / acceleration) reliable and secure? This is the question that the EPI project attempts to answer.
Launched in 2018 for a duration of three years, the EPI project aims to build a generic methodology for evaluating the performance of decision systems (based on neural networks) embedded in the autonomous vehicle. This concerns the demonstration of the robustness of the neural network through the disturbance of its environment (for example: interference affecting sensors of the autonomous vehicle), the planning scenarios that allow adequate learning of the neural network in view of certain situations and the assessment of the coverage level of these scenarios.
The evaluation of the performance of such an "intelligence" is necessary to ensure that the system operates smoothly. This method must ensure independence between learning data and test data (which mix real and simulated data) and ensure traceability and reproducibility of results.
Expected results
Evaluate the performance of decision systems based on neural network algorithms ;
Improve the performance of neural network systems by numerical simulation, notably by mixing real data and simulated data ;
Propose an approach to assess the appropriate level of coverage, based on two application cases: automotive and maritime.
Skills
| | |
| --- | --- |
| | Data science & AI |
| | Dependability of critical systems |
Targeted targets
Automotive Transport System
Maritime Transport System
Supervised thesis in the framework of the project
Generation of scenarios for the learning and validation of a decision function for the autonomous vehicles' control or the ship navigation's assistance.
Host Institution: LIP6 Laboratory (Paris 6 Computer Science Laboratory) at Sorbonne University
- Chercher un projet
- Search a project