ASV – Autonomous Driving Simulation & Validation
Project description
Testing and validating the safe operation of autonomous vehicles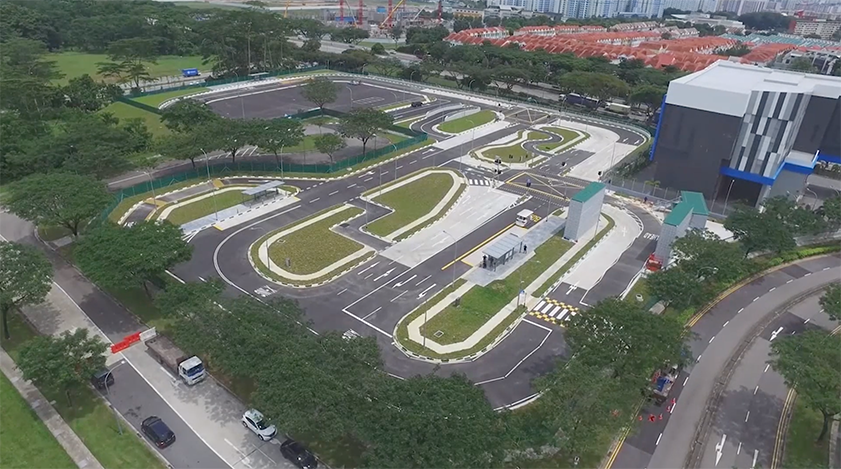 Singapore is an island of 720km2, with a population of 8000 inhabitants / km2 and a very dense road network. Following the development of megacities and the ageing of the population, the authority in charge of road infrastructure management (the LTA -Land Transport Authority) launched in 2014 the "Smart Mobility 2030" strategic plan to facilitate planning and transport management and ensure the interoperability of systems as well as the establishment of public and private partnerships through the development and adoption of Intelligent Transport Systems (ITS).
Launched in 2018 for a four-year period, the ASV (Autonomous Driving Simulation & Validation) project, carried out in close coordination with Nanyang Technological University (NTU Singapore), is the first project launched by IRT SystemX in Singapore.
He aims to develop and demonstrate a test system based on simulation, for the evaluation and validation of the performance, reliability, and safety of autonomous vehicle deployment projects by assisting the task of authorisation of public operations.
Expected results
Compare and analyse existing methods and tools, provide guidelines and illustrate a validation framework for autonomous vehicle systems, taking into account all stakeholders and assisting in obtaining public operating permits with defined conditions of performance, availability and security. The development and management of the requirements of autonomous vehicles being validated will be taken into account.
Compare and analyse existing methods and tools, provide guidelines and illustrate a simulation framework for effective validation, taking into account all stakeholders and helping to obtain public operating licenses with predefined performance conditions, reliability, availability, and security.
Propose a prototype for a platform generating scenarios and their variations taking into account the behaviour of the vehicle, the field of operatiom and its tested environment.
Implemented skills
| | |
| --- | --- |
| | System Engineering and Software Design |
| | Safety of critical systems |
- Chercher un projet
- Search a project