Romain Alléaume (Enseignant-chercheur, Télécom Paris) will run a Seminar@SystemX online, on the following topic: "Technologies quantiques, une nouvelle frontière pour le traitement de l'information", on November 25, 2021, from 2:00 pm to 3:30 pm.
Click here to connect to the webinar
Resume (in French):
Au cours de ce séminaire, Romain Alléaume présentera les principes du calcul quantique, ainsi que les progrès récents vers la démonstration d'un avantage quantique "computationnel". Après avoir brossé un panorama des applications envisagées pour le calcul quantique, il discutera également des défis associés à la fabrication d'un ordinateur quantique. Enfin, il s'appuiera sur les travaux réalisés au sein de son équipe équipe, et discutera des liens entre calcul quantique, communications quantiques, et cryptographie.
Biography (in French):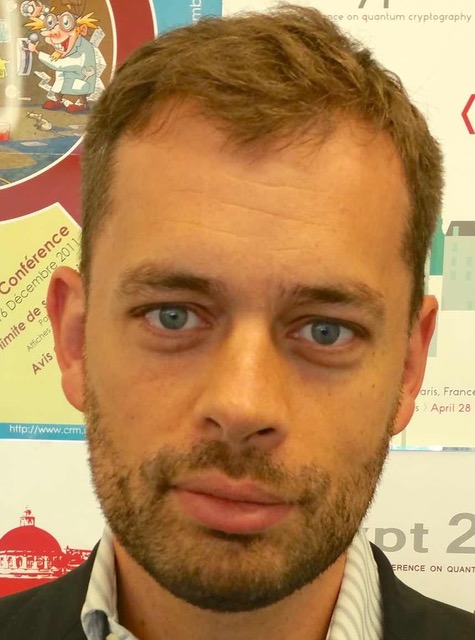 Romain Alléaume (ENS Ulm 98, Docteur Paris VI 2004) est enseignant-chercheur à Télécom Paris. Ses recherches portent sur la cryptographie quantique, l'information quantique et le calcul quantique. Auteur de près de 50 articles et de 4 brevets, il co-fonda la start-up SeQureNet, qui commercialisa le premier système industriel de crypgraphie quantique à variables continues, en 2012.
Romain Alléaume coordonne aujourd'hui l'équipe Information Quantique et Applications de Télécom Paris, ainsi que la participation de Telecom Paris à 2 projets européens du Quantum Technology Flagship : CiViQ et OpenQKD, ainsi qu'à 2 projets QSAFE et Paris Region QCI visant à déployer à moyen terme une infrastructure de communication quantique pan-européenne (EuroQCI).
Replay