Dominique Barth ran a Seminar@SystemX on Septembre 26, from 2 pm to 3:30 pm, on the following topic: "La ville numérique et l'enjeu de la mobilité : tentative d'approche systémique".
L'exposé tentera tout d'abord de replacer la mobilité urbaine et péri-urbaine sous un angle systémique, tant du point de vue des transports que de la mobilité comme un service. Ce point de vue sera ensuite illustré par quelques axes de recherche menés au sein du laboratoire DAVID concernant la mobilité et la ville numérique.
Biography (in French)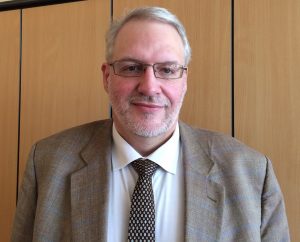 Dominique Barth est professeur en informatique de l'université de Versailles – St Quentin (UVSQ) depuis 1999. Il a été maitre de conférences au laboratoire LRI de l'université Paris Sud entre 1994 et 1999. Il dirige depuis sa création en juillet 2015 le laboratoire « DAVID : Données pour la Ville Intelligente et Durable » de son université, et il y est responsable de l'équipe « ALMOST : Algorithmique et Modèles Stochastiques ». Il dirige depuis sa création en janvier 2017 la fédération de recherche du CNRS « Sciences Informatiques, Humaines et Sociales (SIHS) » qui regroupe les laboratoires CESDIP, CHCSC, DANTE, DAVID et PRINTEMPS de l'UVSQ et qui développe en particulier une thématique de recherche pluridisciplinaire sur les mobilités. Le domaine de recherche de Dominique Barth concerne l'algorithmique de graphes et l'apprentissage automatique avec différents domaines d'applications, en particulier liés à la ville numérique.
Find out more :