LEAD – Low-Emission Adaptive last mile logistics supporting 'on Demand economy' through digital twins
Project description
Low-Emission Adaptive last mile logistics supporting 'on Demand economy' through digital twins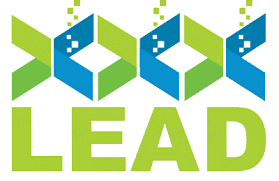 Last mile delivery systems are facing many challenges associated with the dawn of on-demand logistics, struggling to accommodate citizen's expectations for responsive logistics systems, that deliver products at low or even zero cost.
This so-called 'Uberisation of logistics' is putting a strain on cities, which are faced with the potential negative consequences of this phenomena, alongside the unpredictability of market developments. Cities are aware of these challenges and have begun addressing them, with an increasing number of logistics living labs, complementing the old 'predict and provide' paradigm. Digital Twins are fairly new concepts in the sphere of urban logistics, consisting of a digital reproduction of a complex real-world urban environment, representing the different processes, actors, and their interaction(s), which are being employed to tackle this and other challenges.
In the framework of the H2020 funded LEAD Project, SystemX joins 26 high-level partners with the aim of creating Digital Twins of urban logistics networks in 6 cities (Madrid, The Hague, Budapest, Lyon, Oslo and Porto), to test and represent different innovative solutions for city logistics, to address the requirements of the on-demand economy while aligning competing interests and creating value for all different stakeholders.

LEAD project is funded by the European Union under the Horizon Europe Research and Innovation Program (Grant Agreement n°861598).
Expected results
Design an Open Physical Internet-inspired framework for Smart City Logistics that incorporates the created Digital Twins.

Lay the foundations for the development of large-scale city Digital Twins.
Implemented skills
| | |
| --- | --- |
| | Data Science and IA |
| | Scientific computing |
| | Optimization |
Targeted markets
Mobility operators
Cities
- Chercher un projet
- Search a project