DSL – Durability of Lattice Structures
Project description
To study the impact of variability in manufacturing processes on materials, the mechanical strength and the durability of the fabricated structures.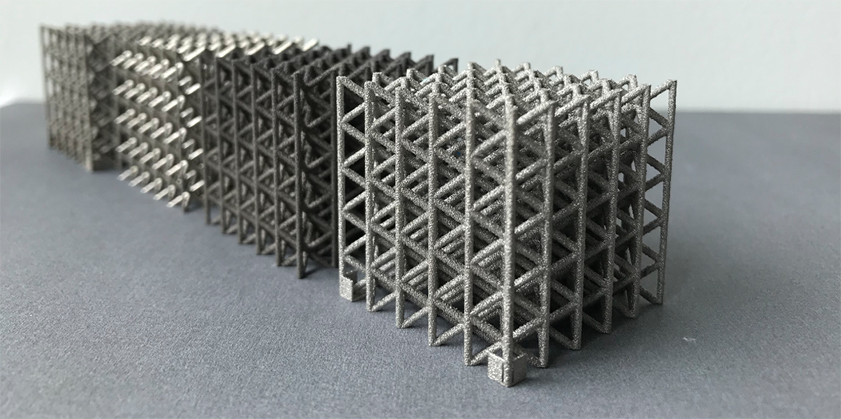 Particularly acclaimed in the aeronautical and space industries, the "lattices" structures produced in additive manufacturing make it possible to lighten the structures and to integrate new functions (fuel storage, heat exchangers, energy absorption, etc.). However, this development process induces singular microstructures and introduces dispersions in the geometry of the elementary lattices structures (dimensional variability of the meshes, surface states, section of the beams, etc.) which are likely to alter the durability of the parts in use.
Launched in 2018 for a period of two years, the DSL project is part of the inter-IRT LATTICES project, which also includes the LASER project of IRT Saint-Exupéry. Its ambition: to remove the current technological barriers encountered in the design and realization of lattices structures by metallic additive manufacturing. The project focuses in particular on developing tools for simulating the mechanical behaviour of these structures using a multi-scale approach taking into account the singular properties of the material and the geometrical variabilities that are intrinsic to the manufacturing process.
Expected results
Remove barriers that are encountered in the manufacture of lattice structures ;
Provide research departments with tools to assist in the design and sizing of robust lattice structures.
Implemented Skills
| | |
| --- | --- |
| | Scientific computing |
Targeted markets
Aviation industry
Space industry
- Chercher un projet
- Search a project