BST – Blockchain for Smart Transactions
Project description
Demonstrating usages and services made possible by the use of a third party.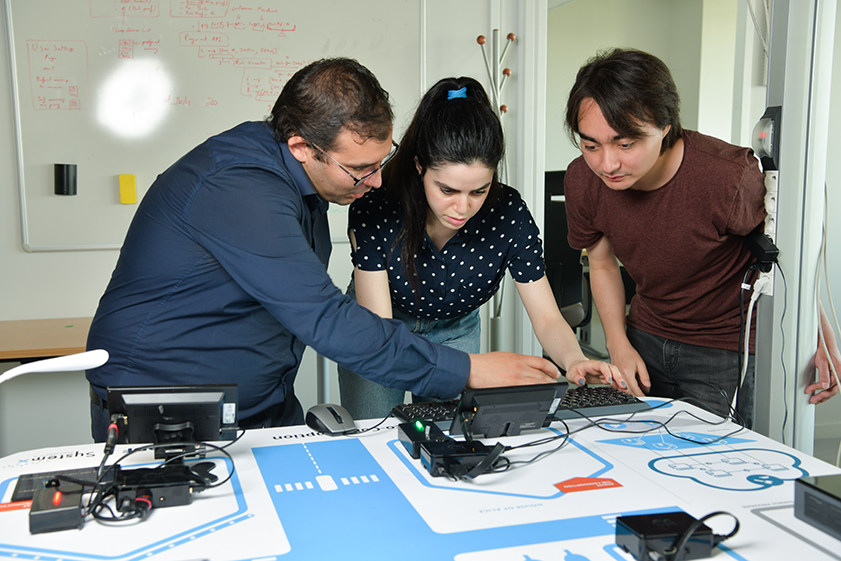 The blockchain technology is likely to revolutionize transactions and exchanges; just as the internet has enabled peer-to-peer communication, the blockchain technology will in the coming years provide peer-to-peer transactions with a decentralised and autonomous logic. The focus on its possible applications today is akin to taking a step ahead of the next stage of the digital revolution and the advent of a "horizontal" society without intermediaries.
Launched in 2016 for a four-year period, the BST project aims to address three major challenges for project partners and their clients: improving their service offer, optimising costs and developing new uses.
Expected results
Identifying uses that can enhance services around digital trust based on blockchain architectures.
Defining the technical, legal, economic and social conditions that allow the deployment of blockchain oriented services.
Developing a modular digital platform for the instantiation of cross-domain use cases based on a blockchain.
Implemented skills
| | |
| --- | --- |
| | Data science and AI |
| | Digital security and blockchain |
Targeted markets
Logistics;
Energy;
Mobility;
Connected vehicle;
etc.
Supervised theses in the framework of the project
Thesis #1: Applicability of legal texts on BlockchainHanna-Mae Bisserier, Célia Zolinsky (Paris 1), Daniel Augot (Inria), Charles Kremer (The Blockchain XDev)
Thesis #2: Consensus blockchain and IoT
Antoine Durand, Gérard Mémmi (Telecom Paris Tech), David Leporini (Atos), Khalifa Toumi (IRT SystemX)
Thesis #3: Secure multiparty calculation and blockchain
Lucas Benmouffok, Daniel Augot (Inria), Kalpana Singh (IRT SystemX)
Thesis #4: Visual analysis for blockchain data mining
Natkamon Tovanich, Jean-Daniel Fekete and Petra Isenberg (Inria), Nicolas Heulot (IRT SystemX)
- Chercher un projet
- Search a project