Nicolas Nova, Professor at the University of Art and Design, ran a Seminar@SystemX on April 1 in SystemX's premises on the following topic: "Futures? The breakdown of technological imaginaries ".
Abstract
Les visions du futur s'appuient-elles encore sur les mêmes mythes ? Le réel dépasse chaque jour la science-fiction ? Quels sont les imaginaires en cours de construction ? D'autres champs que la science-fiction explorent aujourd'hui des futurs possibles. En s'intéressant à notre rapport aux objets numériques, artistes, designers, programmeurs ou architectes permettent un renouveau des imaginaires technologiques.
Biography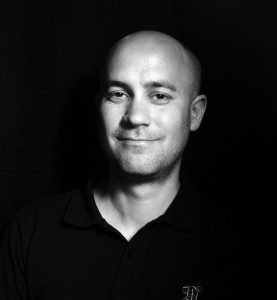 Nicolas Nova est professeur à la Haute-Ecole d'Art et de Design (HEAD – Genève) et co-fondateur du Near Future Laboratory, une agence de prospective et d'innovation. Auteur de « Beyond Design Ethnography » et « Futurs? La panne des imaginaires technologiques », il enseigne l'ethnographie, les enjeux contemporains du numérique et la recherche en design. Son parcours hybride entre sciences sociales et arts appliqués dans le champ du numérique l'amène à travailler des projets de recherche au croisement des démarches ethnographiques et de design.
Go Further