Frédérique Pain, Director of Innovation and Research at Strate ran a Seminar@SystemX on April 15 from 1:00pm to 2:40pm in SystemX's premises on the following topic: « Design et innovation ».
Abstract
Entre injonction d'innover, changement de paradigme, nouvelles représentations, 3ème, voire 4ème révolution industrielle, le design est porteur de valeurs de transformation dont notre siècle a besoin. Je vous propose une petite excursion dans l'innovation par le design, principes fondateurs, actrices/acteurs contemporaines/contemporains et mise en perspective.
Biography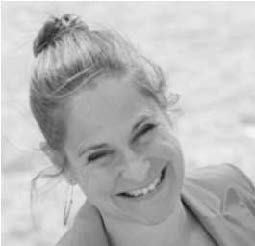 Directrice de l'Innovation et de la Recherche à Strate, école de design Frédérique Pain réalise une partie de sa carrière à Alcatel Lucent, dont la direction de la recherche sur les futurs usages des nouvelles technologies au centre d'innovation les Bell
Labs. En charge depuis 2013 de l'innovation et de la recherche de l'école de design Strate, ses activités portent aujourd'hui sur le management de l'innovation et le design de l'expérience, pour les nouvelles technologies, le développement durable, et les organisations. Le design étant un facteur clé de succès, elle dirige aussi des partenariats industriels, de la formation continue pour les entreprises et des masters (MBA Management by Design et mastère Innovation et Design).
Go further