RTI – Resilience of Intelligent Transport
Project description
Ensure resilience of intelligent transport control systems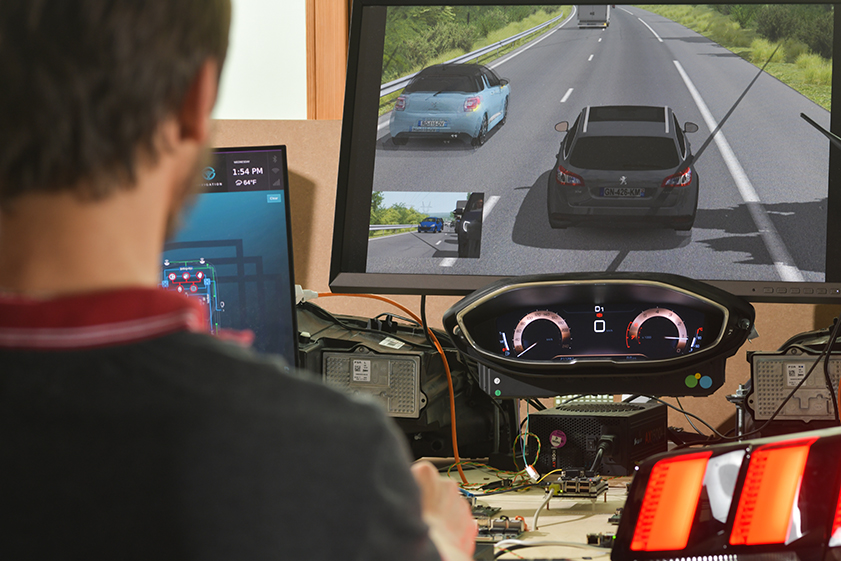 Launched in June 2021 for a period of three years, in collaboration with the French National Agency for Information Systems Security (ANSSI) and the Gendarmerie Nationale's Central Observatory for Intelligent Transport Systems (OCSTI), with the support of the PFA (Automotive Platform), the RTI project brings together a consortium of 11 industrial and academic partners to address the issue of resilience – at a controlled cost – of control systems in the face of cyber threats. Its ambition is to develop and industrialise methods for designing and verifying the IT architectures used to control and defend transport systems, in order to make them resilient to cyber threats at a controlled cost.
Expected results
During these three years, the project partners will focus on producing the following technological assets:
A digital isk analysis tool, enriched by the behavioural models resulting from the modelling and validation of the robustness of control and defence algorithms.
Methods, processes and tools for penetration testing will be developed in order to verify the conformity of implementations with assumptions made during the design phase. As with risk analysis, the novelty lies in taking into account the adaptability of the systems tested. The test reports will be used to enrich and complete the risk analyses.
A monitoring and reaction system will be developed to enable the detection of anomalies caused by cyber attacks, the implementation of an active defence strategy and the return to normal operation. In this context, a monitoring system deployed in cyber-physical objects from a Security Operation Centre will be designed. It will integrate a simulator and a model-checker provided by two project partners.
Implemented skills
| | |
| --- | --- |
| | Data science and AI |
| | Safety of critical systems |
| | Digital security and blockchain |
Targeted markets
Autonomous vehicle
Autonomous drone
- Chercher un projet
- Search a project