Vincent Cheutet (Professeur à l'INSA Lyon, Directoire du Laboratoire DISP)  ran a Seminar@SystemX online, on the following topic « Une approche systémique pour le développement de Jumeaux Numériques de systèmes de production », on March 24, 2022, from 2:00 pm to 3:30 pm.
Resume (in French):
Le Jumeau Numérique se définit comme une représentation virtuelle d'un asset physique, visant ainsi à soutenir la transition numérique des organisations et l'Industrie du Futur. Aujourd'hui, concevoir et implémenter un Jumeau Numérique pour un système de production reste difficile en raison de la complexité technique, de leurs diverses fonctionnalités et objectifs et de la multitude d'acteurs impliqués. L'objectif sera ici de montrer une approche systémique qui supporte un tel développement. Ce travail sera illustré sur des exemples issus aussi bien du milieu industriel que de la santé
Biography (in French):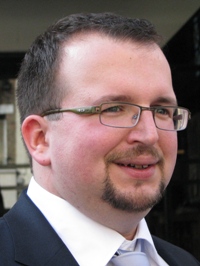 Vincent Cheutet a soutenu sa thèse en 2006 en génie mécanique en cotutelle entre Grenoble-INP (France) et l'Université de Gênes (Italie). De 2007 à 2014, il a été maître de conférences à SUPMECA Paris. Depuis 2014, il est professeur des Universités à l'INSA Lyon et il est devenu directeur du laboratoire DISP (Décision et Information pour les Systèmes de Production) en 2021. Ses thématiques de recherche portent principalement sur les systèmes d'information d'entreprise (en particulier le PLM et les ERP), la gestion des connaissances et les Jumeaux Numériques.
Registration :