Intensive or "high performance" calculation is one of the critical technologies that act to drive innovation in all industrial sectors (manufacturing, energies, health, environment, agriculture, multimedia etc).
Increasing recourse to digital modelling and simulation would be inconceivable without the performances of these technologies. The exponential development of calculation power and the availability of the new generations of application software offer many new opportunities. Thus companies using digital simulation are offered considerable gains in competitiveness, because it enables them to cut the cost of, and time taken by, their processes, and increase the overall quality of their products and their innovative capacities. Moreover, these technologies, long available to the leading industrial players, have now become accessible to intermediate enterprises and SMEs.
France has considerable industrial assets in the field of intensive calculation and digital simulation. It is, among other things, one of the rare countries to have national stakeholders covering the entire value chain in digital simulation. With its research work in systems engineering particularly, IRT SystemX, is a key player in the use of simulation in meeting the challenges confronting industry. In this regard, it plays a role in the awareness actions that the French State has planned and set up.
The SiMSEO program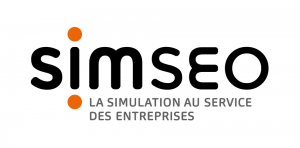 The SiMSEO programme is part of the "Supercalculators" Plan for a New Industrial France that was approved by the President of the Republic. Steered by Teratec and Genci, SiMSEO is designed to assist very small, SME and intermediate enterprises in using digital simulation, by providing a complete program enabling them to grasp key elements for use and integration of digital tools.
IRT SystemX was entrusted with the awareness and training actions that will enable SMEs and intermediate enterprises to identify the stakes and decision points in using and deploying simulation. The action will take place in two phases:
A half day of overall awareness training which will enable the opportunities and economic challenges of digital simulation to be listed (simulation throughout the life cycle)
Personalised courses to show the businessman the keys to strategic, technical, human, commercial and financial aspects: validation of economic models, funding, new work methods to be set up.
SiMSEO players
SiMSEO players
| | |
| --- | --- |
| Steered by: | |
| In partnership with: | |