In collaboration with the French Agency for Information System Security (l'Agence Nationale pour la Sécurité des Systèmes d'Information – ANSSI).
Labelled by the Committee for industrial security (Comité de la Filière industrielle de sécurité – CoFIS).
Context
Protection of information systems and the data they carry requires complex choices between ease of use, cost, security, safe running and compliance with constantly changing digital law, to offer the conditions needed for them to be deployed in the open market to create value rapidly and achieve the conditions of economic prosperity.
Challenges
Built to use the future's ultra-connected systems by hybrid simulation, the CHESS (Cybersecurity Hardening Environment for Systems of Systems) platform offers a versatile, complete environment to meet the challenges industry meets in the design, modelling, simulation and experimental phases for future innovations in digital security:
Recognise and anticipate the Cyber threat by using coordinated tools and automated analysis capacities.
Assess the strength of the counter measures implemented in cases of innovative and realistic usage
Added value / Services offered
For suppliers of security solutions (software, equipment, integrators) the platform enabled assessment of the protection level offered by their innovative component, confronted with the threats adapted to various usage contexts, not least via work on modelling simulation.
The big users (operators of vital importance, banks, automotive/rail/aeronautical manufacturers, transport operators etc.), and solution integrators, can also use the platform to assess their choices of architecture and security solutions and identify the best alternatives.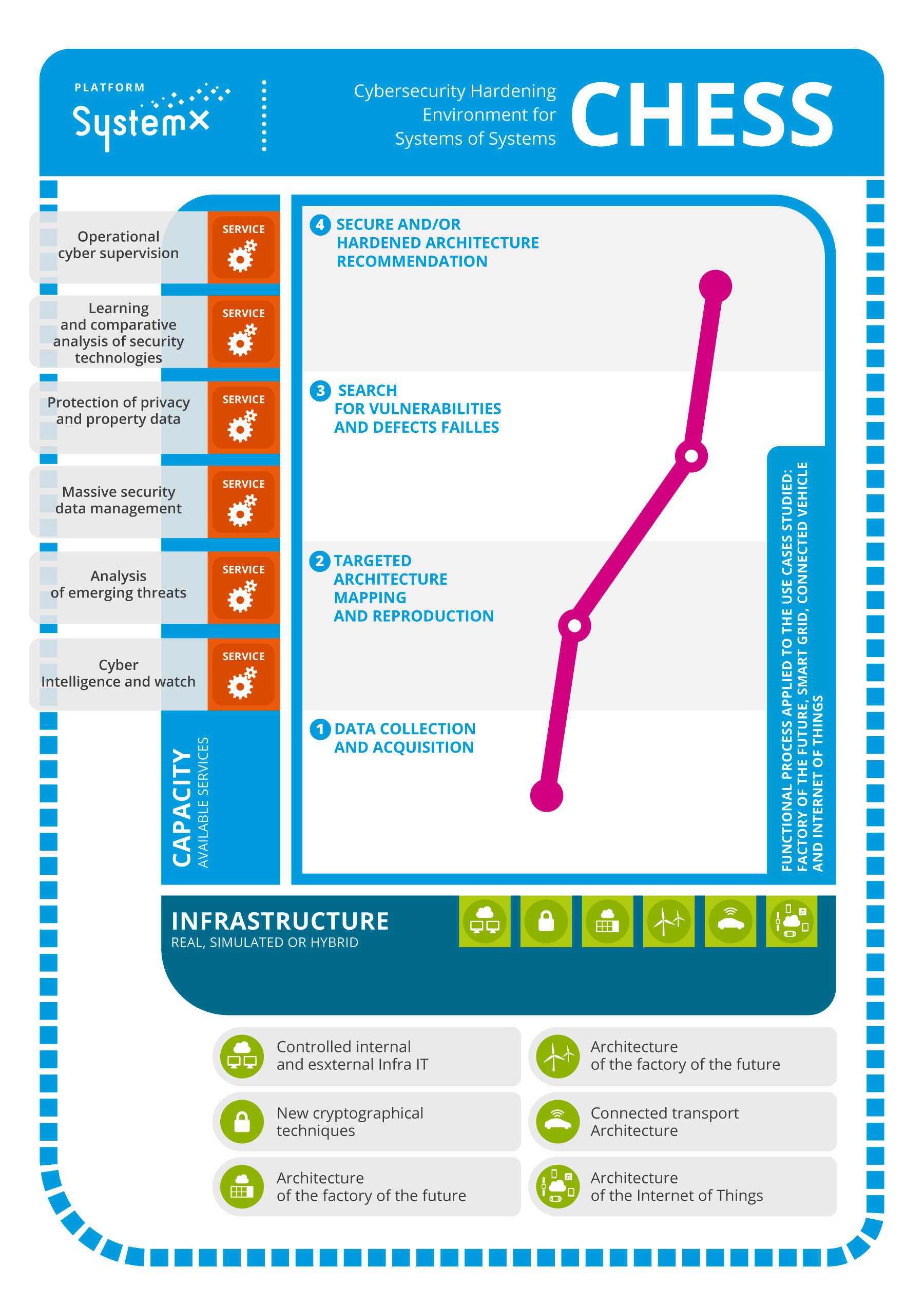 Find out more