SystemX has set up reference platforms on which the institute's teams create all the technological bricks developed in its projects. These platforms accelerate the nalizing and realization of prototypes that enhance the institute's research activities, ensuring re-use and dissemination of results.
A technological platform comprises all the capacities and services shared under a single research subject, implemented via a methodological process and based on shared infrastructure. Each case of usage contributes to the three components of a platform; implementation processes, capacities (value created) and all the means and tools).
Nine platforms have been created at IRT SystemX. Operational and building up, these technological platforms provide specific expertise in digital systems engineering, to consolidated and share the core competences developed in its research projects.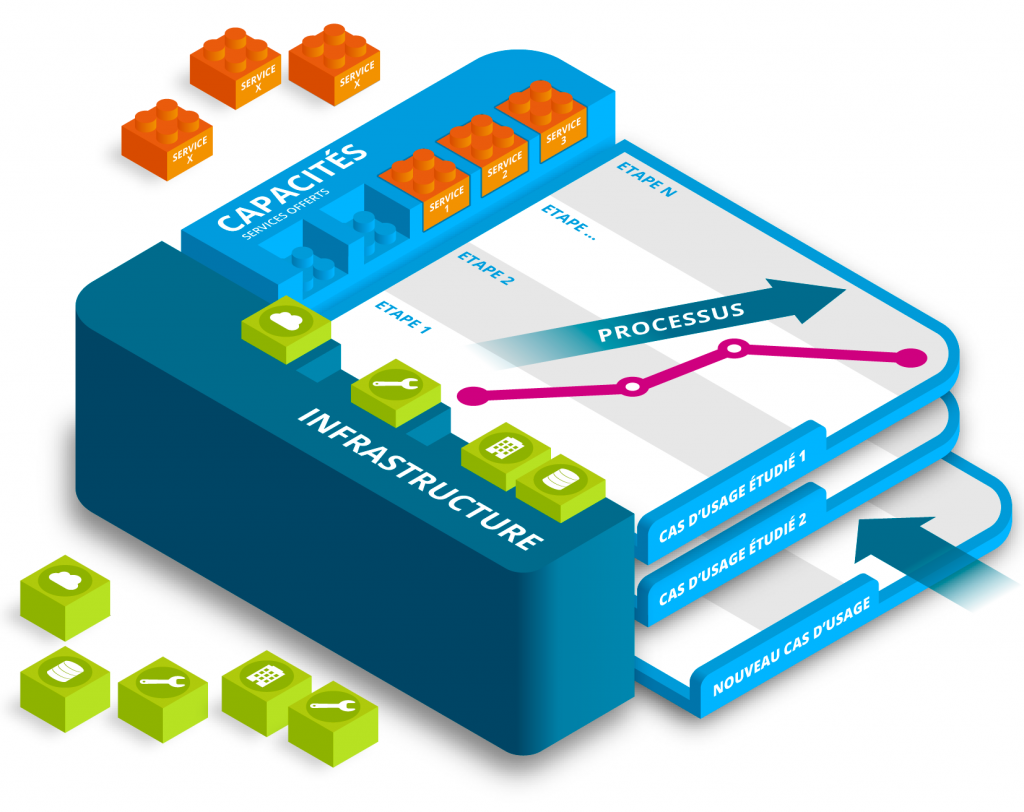 Find out more about SystemX's platforms
SystemX's technological skills are organised around three domains representing diferent areas of expertise. Because SystemX's communities combine transversal skills and harness them to the institute's R&D projects over their lifecycles, they foster mutualization and valorization of the research.
Three areas of expertise:
Resources and Infrastructures: defines SystemX's information system strategy, particularly relating to big data management in the cloud and computing capacities, and makes the associated resources available.
Architecture Software and integration: designs and integrates service-oriented so ware architectures of the proofs of concept studied within R&D projects, with a view to sharing and reusing them on the Institute's platforms to facilitate transfer to partners.
Data, UX and Interaction: studies, designs and develops sector-specific use cases and proof-of-concept interactions, giving priority to the user experience to help research projects and partners to extract value from data and algorithms through use and form.