MSM – Modeling Mobility Solutions
Project description
Deploy new communication networks enabling intelligent management of future cities.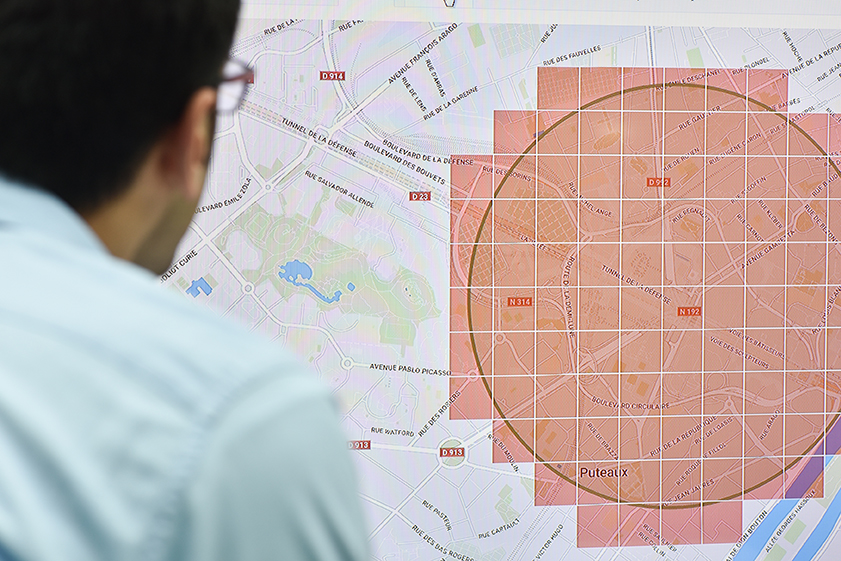 Mobility is a growing challenge for cities. Indeed, projections estimate that by 2050, the urban population will increase by 70% from 3.6 to 6.3 billion people. In this context, states, local authorities and businesses must invest significantly to create or modernize physical infrastructure, develop new services or design and deploy communication networks for intelligent management of these cities.
Launched in 2016 for a period of 4 years, the MSM project aims to provide solutions to improve and streamline the movement of users in urban areas. For this, it relies on a digital platform integrating dynamic and predictive models for the simulation of mobility and behavior of people at the neighborhood scale. Better modeling of behaviors but also a more accurate prediction of travel demand will help to better understand the users mobility at local and urban levels.
Expected results
Improve the efficiency and productivity of networks and mobility infrastructures ;
Develop new concepts of multimodal mobility for the first and last miles ;
Design and model a Robot Taxi service in urban environment.
Implemented skills
| | |
| --- | --- |
| | Data science and AI |
| | Scientific computing |
| | Optimization |
Targeted targets
AOM (Mobility Organizing Authority) ;
Transport authority ;
Collectivities and transport solution actors like operators and providers.
Supervised thesis in the framework of the project
Thesis #1 : Estimation of the trajectory of a user on a multimodal transport network by analyzing mobile network logs the logs of the mobile networks
Thesis #2 : Articulation of scales in simulation of multimodal displacements
Thesis #3 : Design, modeling and simulation of Taxi Robot services