A first of its kind in France, supported by SystemX and CentraleSupélec and financed by five industrial partners (Alstom, ENGIE, RATP, Renault Group, SNCF), the Anthropolis Chair has for four years brought together a multidisciplinary team dedicated to placing the human at the centre of innovations for urban mobility systems.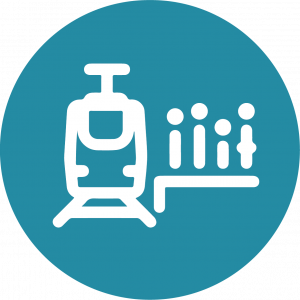 The research activities of the Anthropolis Chair have focused on eco-innovations for sustainable urban and peri-urban development at the service of citizens and communities, tak-ing into account the interactions between mo-bility (of individuals and goods) and other sys-tems. The design, modelling and optimisation of shared mobility services, which can integrate autonomous vehicles, were thus explored. Four doctoral theses, ambitious innovation projects and national and international collaborations.
For more information, download our digital transformation notebooks.