The safety of the connected vehicle is one of the major technological challenges of tomorrow's mobility.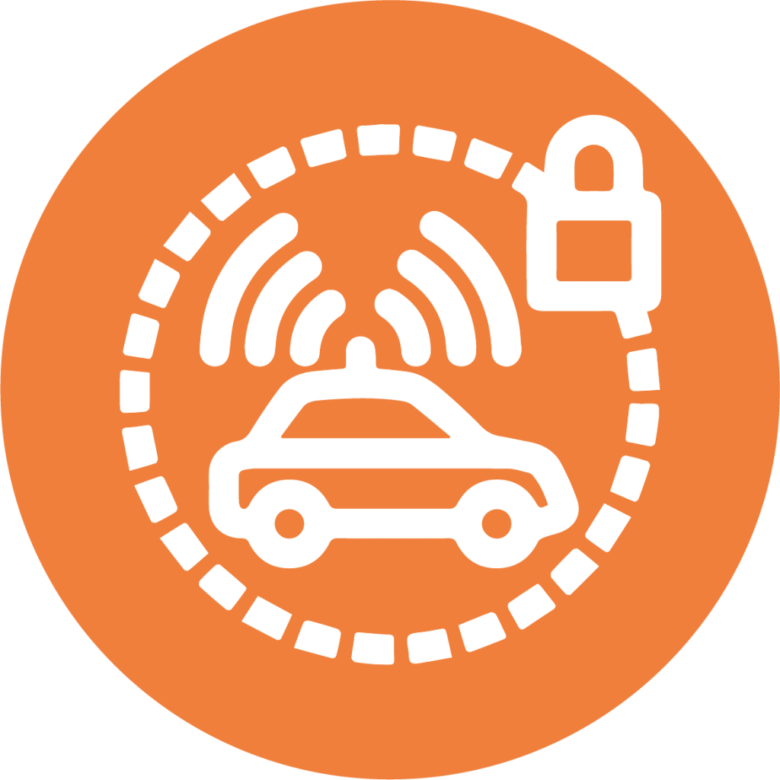 With its partners, the institute has developed a Public Key Infrastructure (PKI) adapted to the complexity of cooperative ITS (intelligent transport systems) to secure V2X communications, i.e. communications between vehicles and between vehicles and their environment, while guaranteeing user privacy.
This PKI is a trusted third party that issues digital certificates to the various entities in the road networks (vehicles, roadside infrastructures, etc.) to guarantee integrity and authenticity of the messages exchanged between them and thus protect the system from external attackers. The solution implemented handles the entire chain for ensuring V2X communications, from the management of pseudonymised certificates to their implementation in a software stack embedded in the vehicle or roadside infrastructure. The PKI developed has been further standardised by SystemX and its partners in Europe at ETSI. It has been deployed in the framework of two ambitious national projects:
The SCOOP project for the pilot deployment of cooperative intelligent transport systems, including a fleet of 3,000 vehicles in France integrating the PKI protocol.
The Paris-Saclay Autonomous Lab experiment with several on-board equipment that integrates the PKI protocol.
For more information, download our digital transformation notebooks.