SystemX collaborates with stakeholders in the world of research and territories to support the digital transformation of the mobility sector.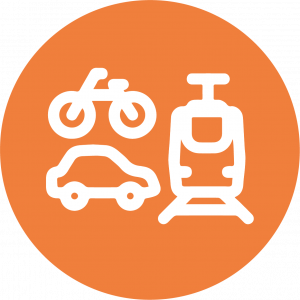 Work includes the definition, prototyping and qualification of innovative technological bricks: forecasting, optimisation, supervision, simulation, safety, etc. Through this work, the institute places the user at the heart of the design process, and is particularly interested in the issues raised by mobility as a service, urban and interurban transport, logistics, on-demand services and territorial planning.
As part of a project focused on optimising metro subway networks, IRT SystemX and the RATP Group have co-developed a multimodal supervision portal offering a 360° view of the state of the networks and the systemic impact of an incident. This tool hybridizes several real-time data sources with traffic forecasting and vehicle and passenger reassignment modelling functionalities. The user interface provides operators with synthetic and contextualised information for suppport in decision-making. This portal integrates several technological building blocks developed within an R&D project of the institute dedicated to the modelling of mobility solutions: traffic forecasts at bus stops, modelling of the multimodal network, definition of new routes in the event of disruption, ect.
For more information, download our digital transformation notebooks.