SystemX has developed OpenAltarica, a reference software platform to implement tools and methods for risk analysis of critical complex systems (aeronautics, railways, nuclear, etc.). It is based on model-driven design and offers dynamic modelling of failures.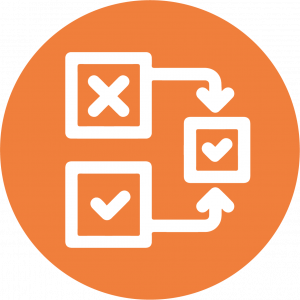 Systems are becoming more and more complex and their safety is becoming a major concern for industries. IRT SystemX has developed the OpenAltaRica platform to support engineering teams in the design of the future systems, integrating the safety constraint. This reference platform provides access to a high-level modelling language – AltaRica 3.0 – dedicated to risk analysis and based on the Model Based Safety Assessment (MBSA) method.
OpenAltaRica is thus positioned as close as possible to system descriptions and could ultimately lead to a reduction in costs related, for example, to design or maintenance activities, which are frequently im-pacted by the risk of errors. Integration with other fields of engineering is also simplified for better information sharing between all stakeholders. Since its availability, the OpenAltaRica platform has been downloaded more than 400 times by the community of its users. It is operated by renowned manufacturers such as Apsys, Thales and Safran.
For more information, download our digital transformation notebooks.